Micro hose system
It is high pressure gas piping system that is created exclusively for N2 Gas Spring.
The micro hose system enables to install gas springs easily, securedly and quickly.
Micro hose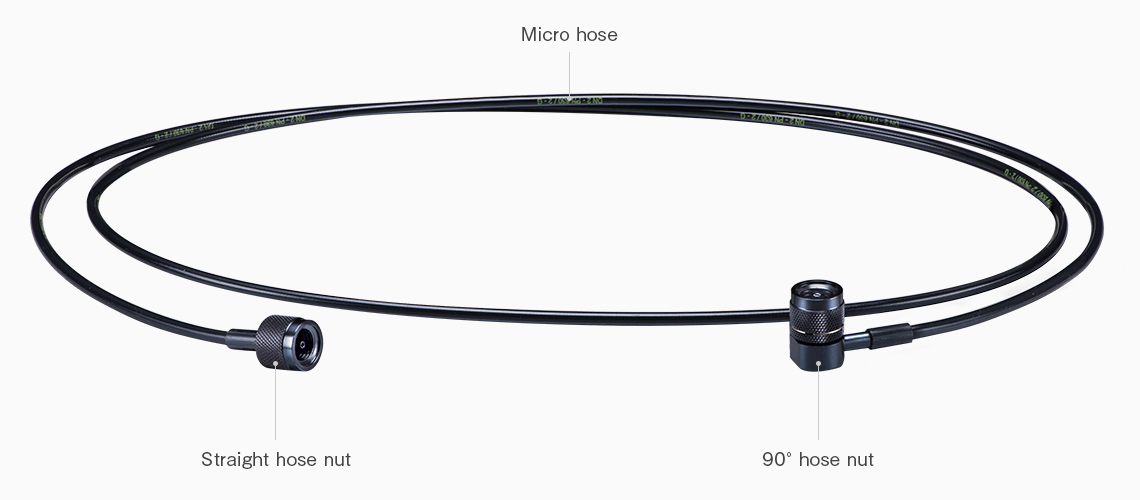 The hose is connectable just by tightening manually.
Tools are not required for connecting micro hose. (Toolless)
It can be tightened easily and quickly by hand.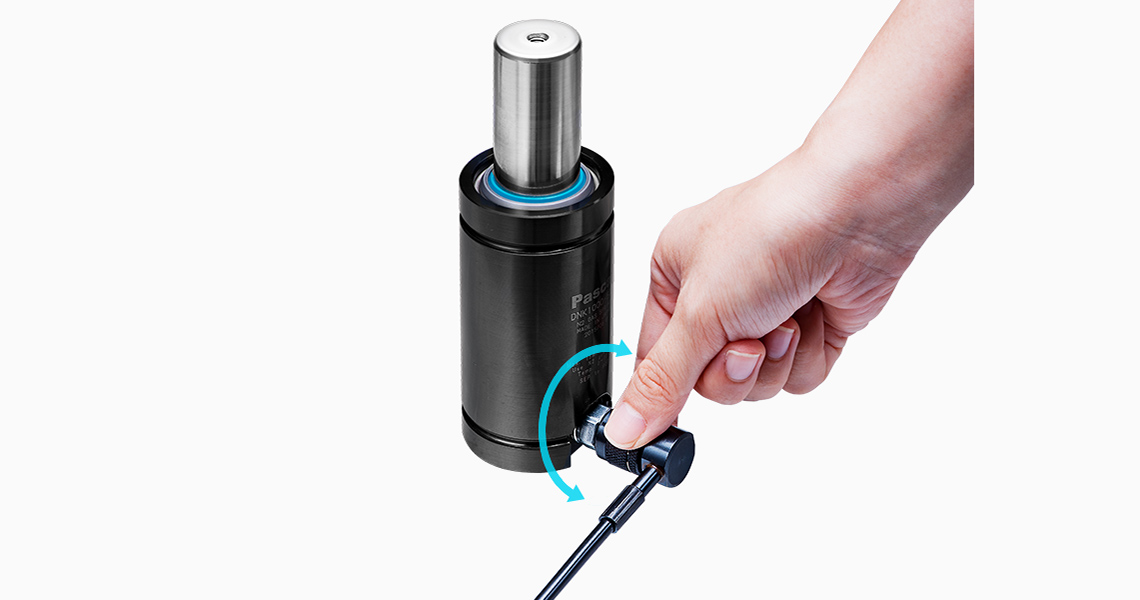 The hose does not loose even when it is subjected to vibration
of press machine and maintains a secured sealing
for a long term by high fastening force of buttress thread and locking O-ring.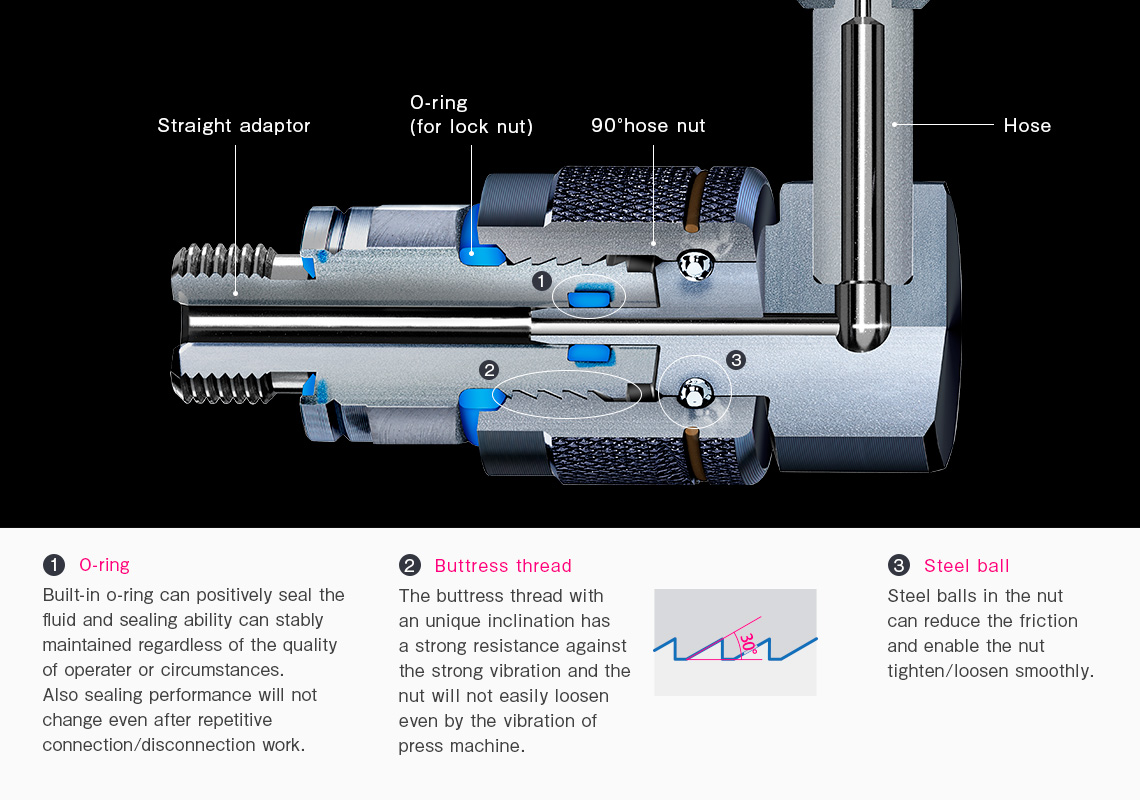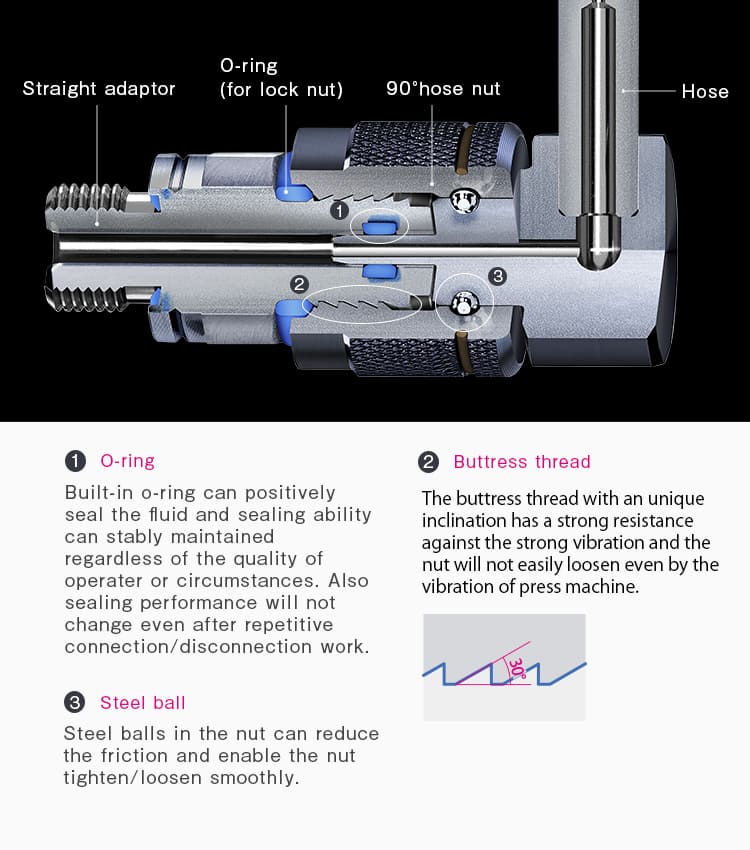 Hose specification
Fluid used
N2 (Nitrogen) gas
Proof pressure
42MPa(50℃)
Operating temperature
0~70℃
Inside diameter of hose
ø2mm
Outside diameter of hose
ø5mm
Minimum bending radius
R20mm
Material
Hose core, outer coating :Polyamide resin
Reinforcing layer :Aramid fiber
Proof pressure varies according to the temperature of hose
0℃:51MPa
30℃:46MPa
50℃:42MPa
70℃:38MPa
Swivel adaptors
They are provided with swivel mechanism and the angle is adjustable easily
by hand without applying load to micro hose.

Short swivel elbow adaptor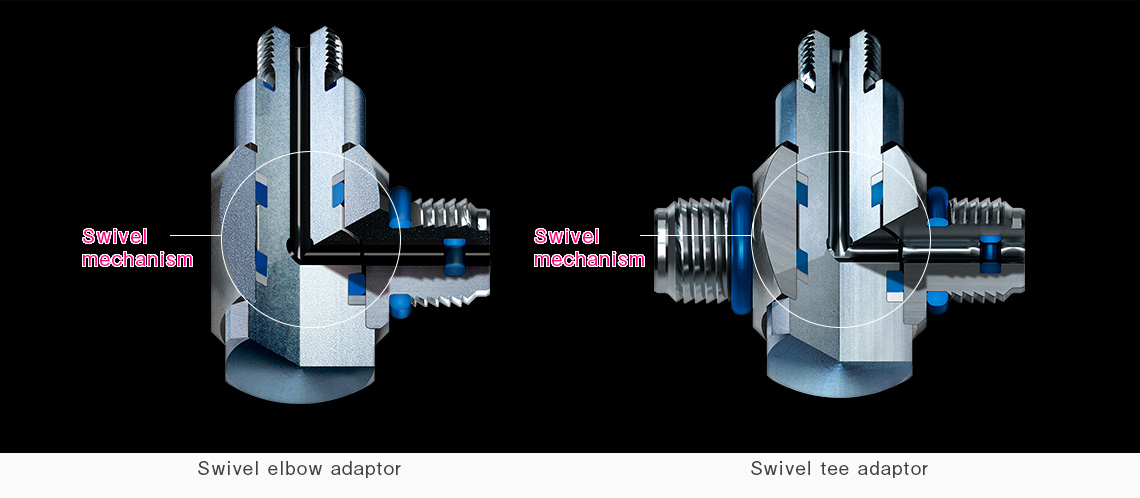 1.

Mount a swivel adaptor on gas spring.

2.

Mount a hose on swivel adaptor.
The angle of hose is adjustable easily by turning a adaptor.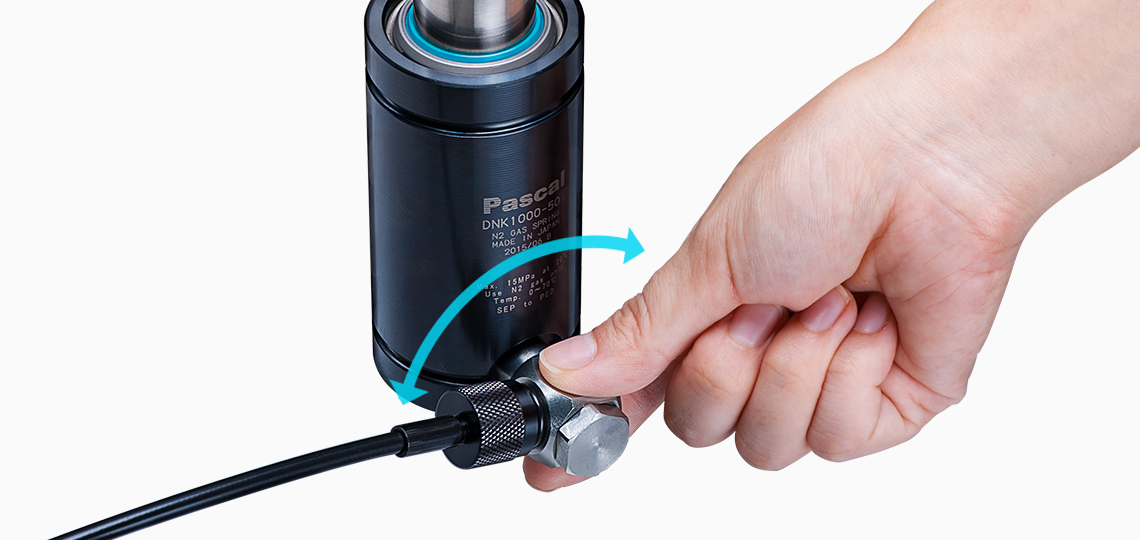 Micro hose
Straight adaptor
Swivel adaptor
Other
Gas charging tools