new

Pre-roller stand 


model PRM
It has more excellent rigidity compared to pre-roller and
amount of displacement against die weight is small.
The loading/unloading of die is smoothly performable.
VIDEO
Pre-roller stand
6000kN Press Die 2ton
It can be carried in front of the press machine and installed/removed
by using a overhead crane,forklift and hand lifter.
1 set of pre-roller stand is applicable for multiple press machines.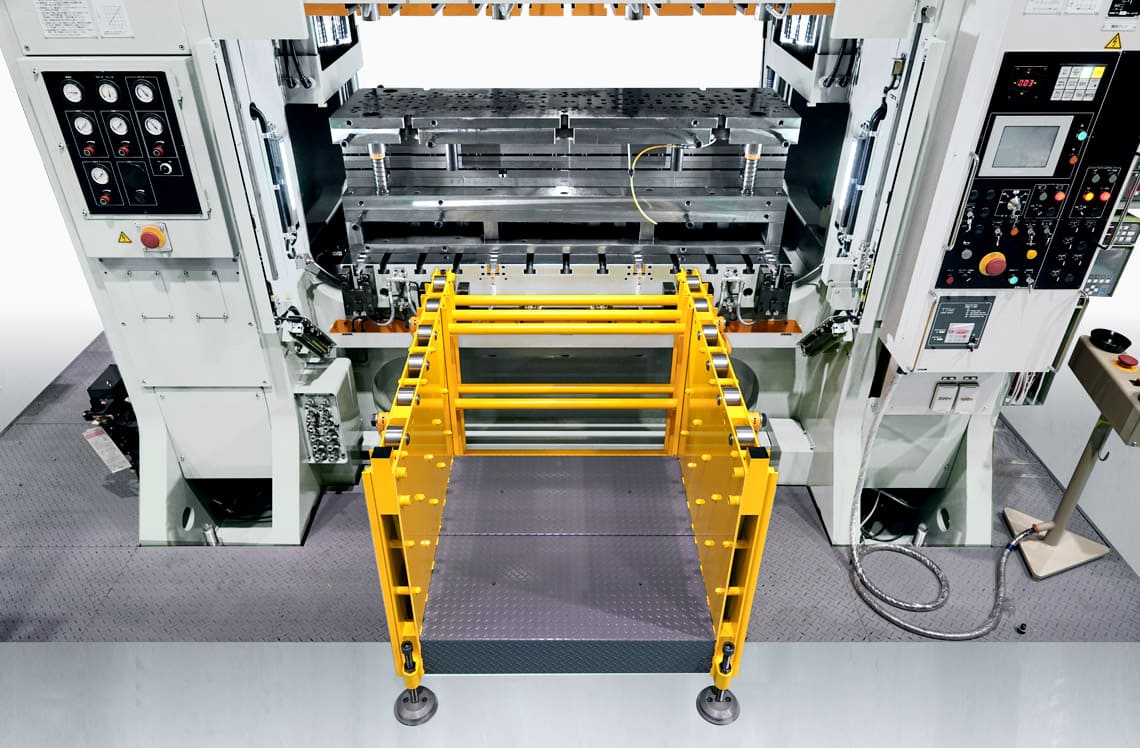 Introduction effect
In case the die weight is 7ton
It takes 45 min. to complete a die change by using pre-roller stand
while it takes 180 min. to change a die by pre-roller .
Numbers of operators can be reduced from 5 to 2 and die change can be performed securely.